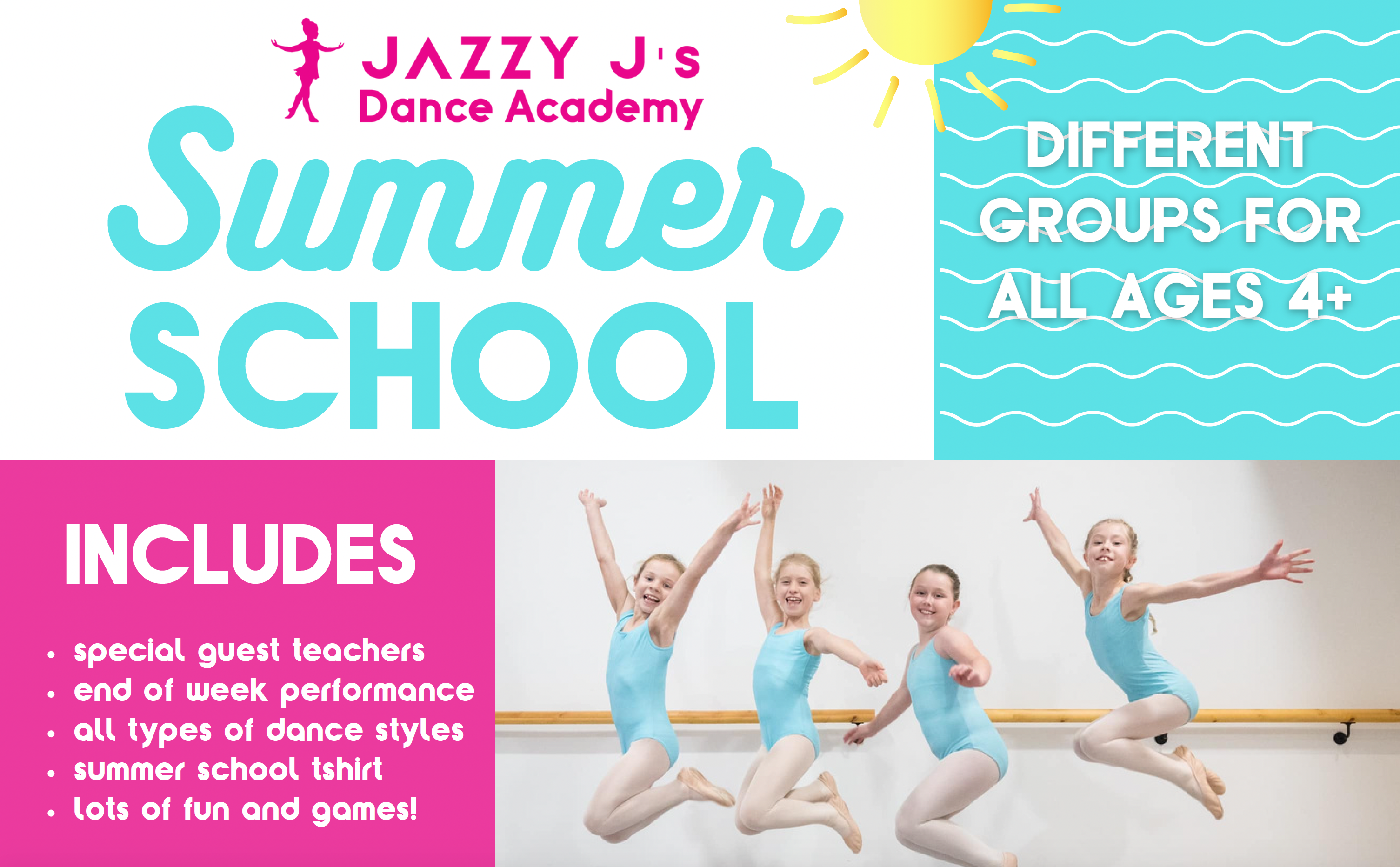 We are delighted to invite you to Jazzy J's Summer School 2022
When is it?
The summer school is running every day from Monday 25h to Friday 29th July 2022.
9-10.30am: Mini class for 4-6 year olds
10-2.30pm: Age 7 upwards (this will be split into age groups)
What does it include?
guest teachers
end of week performance with a cabaret style performance on the Friday
all types of dance styles including ballet, point work/pre pointe, body conditioning, street dance contemporary, musical theatre, tap and choreography.
summer school t.shirt
Lots of fun and games
How much is it?
Ages 4-6 years:  £12.50 a day or £55 for the week.
Ages 7+ £30 a day or £142.50 for the week
How do I book?
Simply email hello@jazzyjs.co.uk to book your child/ren's place, stating their name and which days/age group you would like to book.