A HUGE WELL DONE TO EVERYONE WHO DANCED THEIR HEARTS OUT AT OUR SHOW IN APRIL! WE HAD A BLAST!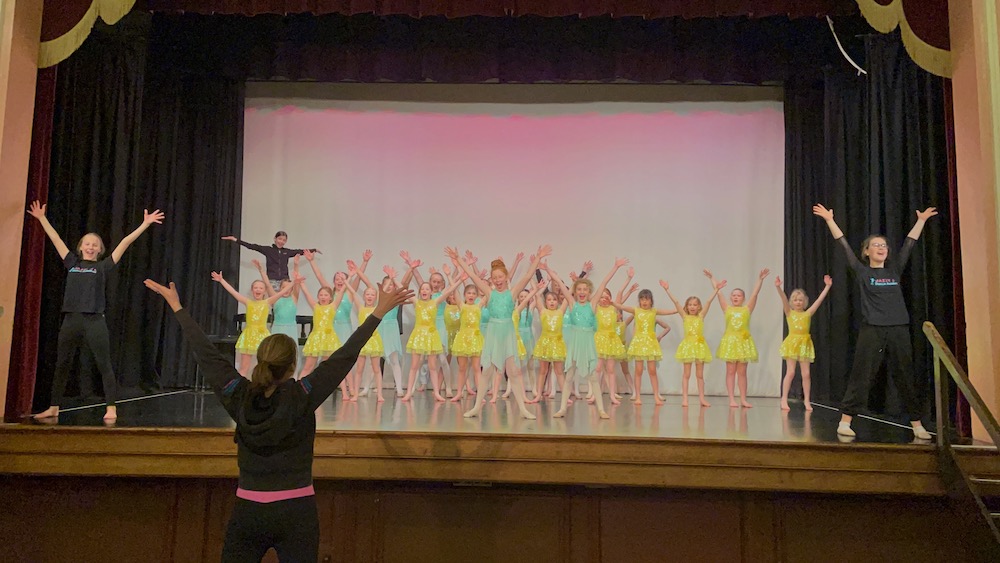 When is the next show at Jazzy J's?
We run shows every 2 years.  Our next show will be in 2024.  Details to follow soon…!
In the meantime, why not come along to our Summer School in July 25-29th 2022!
FAQs:
What do the children gain from the experience?
I can say from experience the children have an absolute blast and watching them on stage is fantastic – life time memories for the whole family! The children gain so much confidence and such a sense of achievement from taking part.
When and how do the children learn the show routines?
The children learn their show dances in their normal dance lessons and this takes about 10 weeks. We have costumes which are paid for by parents so we try to keep the cost down as much as possible. Our shows usually have a theme and a story and as we get closer to the show date we run the show with everyone in the dance school so it can start to come together.
What happens during show week?
During the show week all classes have a 10 minute rehearsal in costume on stage to get used to being on the stage and spacing – this really helps the children in terms of spatial awareness and knowing what to expect on the show weekend so they are not overwhelmed when we add the lighting and scenery! We then have a dress rehearsal where we run the show but we can stop at any point to sort any unexpected things out if needed. This then fully prepares children for the actual performance so they have a good idea of what to expect – which increases confidence, enjoyment and excitement!!
Help from parents!
We can not run the shows with out help from parents and carers (chaperones, quick changes, ticket sales to name a few jobs!!) and we are very lucky to have fabulous mums and dads at Jazzy J's who make all the above possible!!