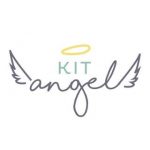 For any Jazzy J's uniform or branded clothing and bags etc we recommend 'Kit Angel' which is run and managed by Diane Birkely (one of our Dance Mums!)
Pop-up shop opening dates:
Please follow Kit Angel on facebook for details of pop up shop opening dates.  
How to place an order when the pop-up shop isn't open:
When the pop up shop is not open, you can still order uniform.  Diane takes email enquiries and orders over email at all times and ensures orders are delivered to you at your child's next class whenever possible. Visit
the website
at www.kit-angel.co.uk for more details.
Payment:
Kit Angel takes payment via cards, cash or cheques (Made payable to Diane Birkely) you can also use bacs however no order will be processed until the payment has been made.
Any questions about uniform please send Diane a message via her Kit Angel facebook page or here.
Follow Kit Angel for the latest stock items and promotions!
Find and follow Kit Angel on Facebook